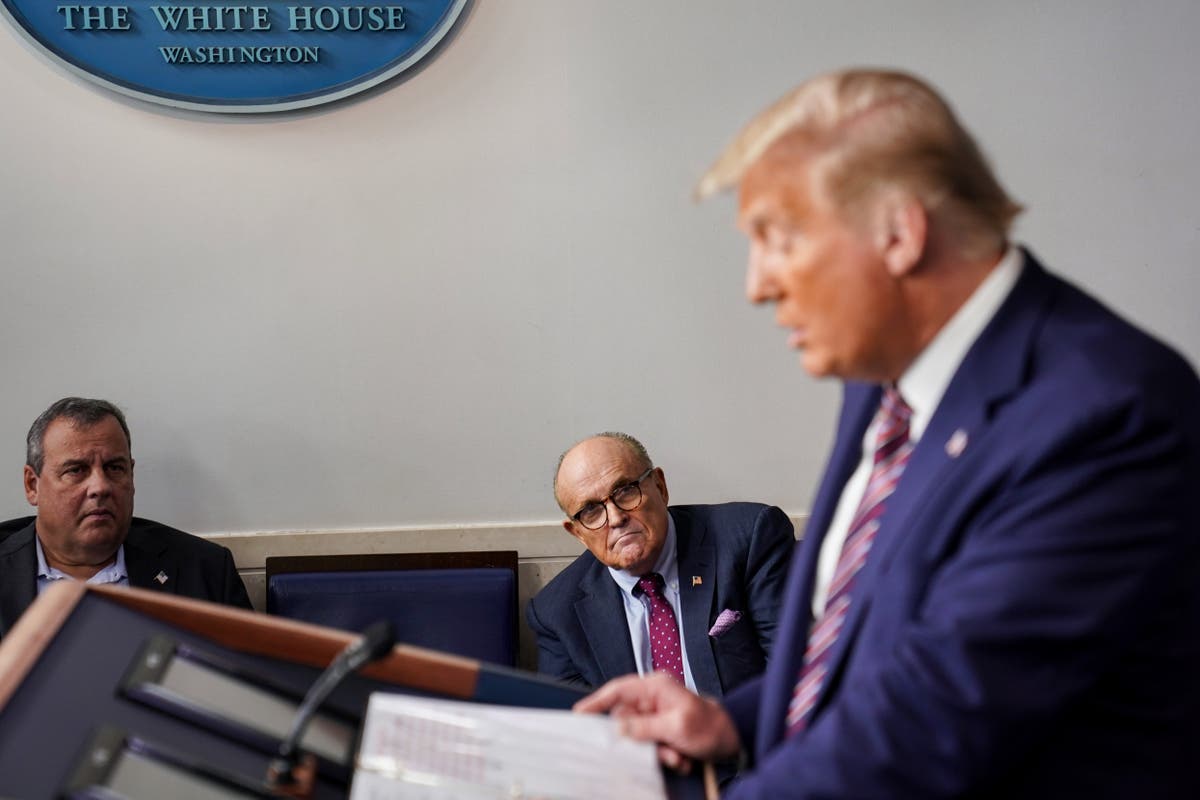 Jump to content
Trump calls Jan 6 a 'beautiful day' during CNN town hall
A former aide to Rudy Giuliani says she was told that the ex-New York City mayor and then-president Donald Trump were offering to sell presidential pardons for $2m apiece, according to court documents.
The allegation was made by Noelle Dunphy, a New York-based public relations professional who is suing Mr Giuliani for "unlawful abuses of power, wide-ranging sexual assault and harassment, wage theft, and other misconduct" committed while she worked for him in 2019 and 2020.
Mr Giuliani has strongly denied the claims in the lawsuit.
Earlier it was reported that Mr Trump was shown tweets from Democrats blasting CNN for hosting the town hall with him to psyche him up during the live broadcast.
During the initial commercial break, Trump adviser Jason Miller showed the former president recent tweets backstage at the New Hampshire college where the event was hosted, according to Axios.
Mr Trump grew more bellicose as the night went on after being shown posts by several people slamming CNN, including New York progressive representative Alexandria Ocasio-Cortez, who at the time, said: "CNN should be ashamed of themselves".
Former New Jersey Governor Chris Christie and former New York Mayor Rudy Giuliani listen as U.S. President Donald Trump speaks during a news conference in the Briefing Room of the White House on September 27, 2020 in Washington,
Getty Images
Please refresh the page or navigate to another page on the site to be automatically logged inPlease refresh your browser to be logged in