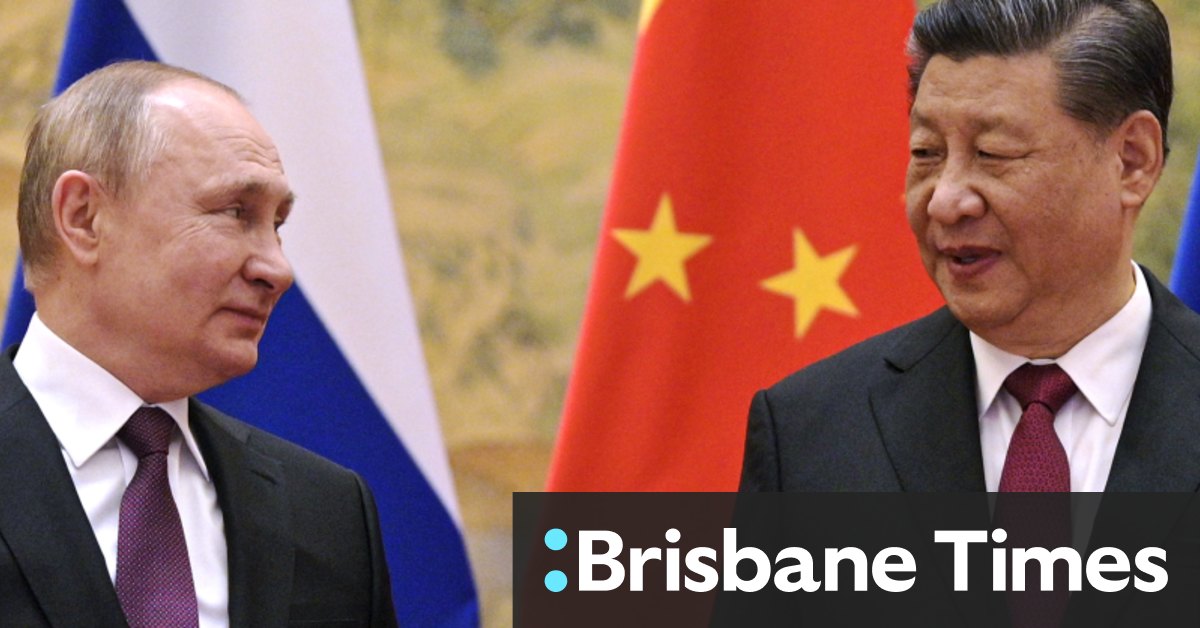 Moscow: Russian President Vladimir Putin welcomed China's willingness to play a "constructive role" in solving the Ukraine crisis, in an article released on Sunday, the eve of a visit by his Chinese counterpart Xi Jinping.
In what the Kremlin said was an article written for a Chinese newspaper, Putin called Xi his "good old friend" and said Russia had high hopes for his visit, the Chinese leader's first to Russia since Putin launched his "special military operation" last year.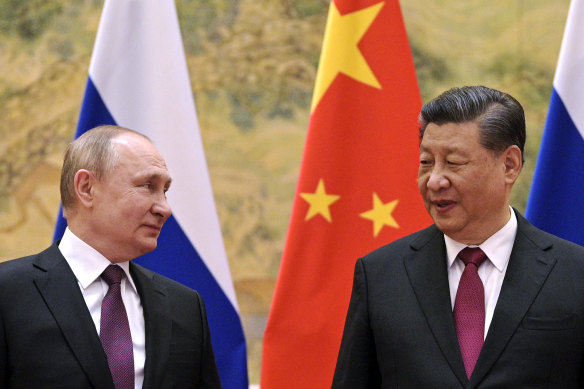 Chinese President Xi Jinping, right, and Russian President Vladimir Putin talk to each other in 2022.Credit:AP
"We are grateful for the balanced line of (China) in connection with the events taking place in Ukraine, for understanding their background and true causes. We welcome China's willingness to play a constructive role in resolving the crisis," Putin said.
Xi and Putin signed a "no limits" partnership agreement weeks before the invasion last year. China has publicly remained neutral in the Ukraine conflict, while criticising Western sanctions against Russia and reaffirming its close ties with Moscow.
Beijing last month published a 12-point paper calling for dialogue and a settlement in Ukraine, but it contained only general statements and no concrete proposal for how the year-long war might end.
Loading
Ukraine, which says any settlement would require Russia to withdraw from all the territory it has seized including the Crimean peninsula Russia annexed in 2014, cautiously welcomed the Chinese proposal.
The United States has reacted with extreme scepticism, given China's refusal to condemn Russia's invasion, and said a ceasefire now would only lock in Russian territorial gains and give Putin more time for his army to regroup.
Washington has said since last month that it was concerned China might provide Russia with weapons, which Beijing has denied.