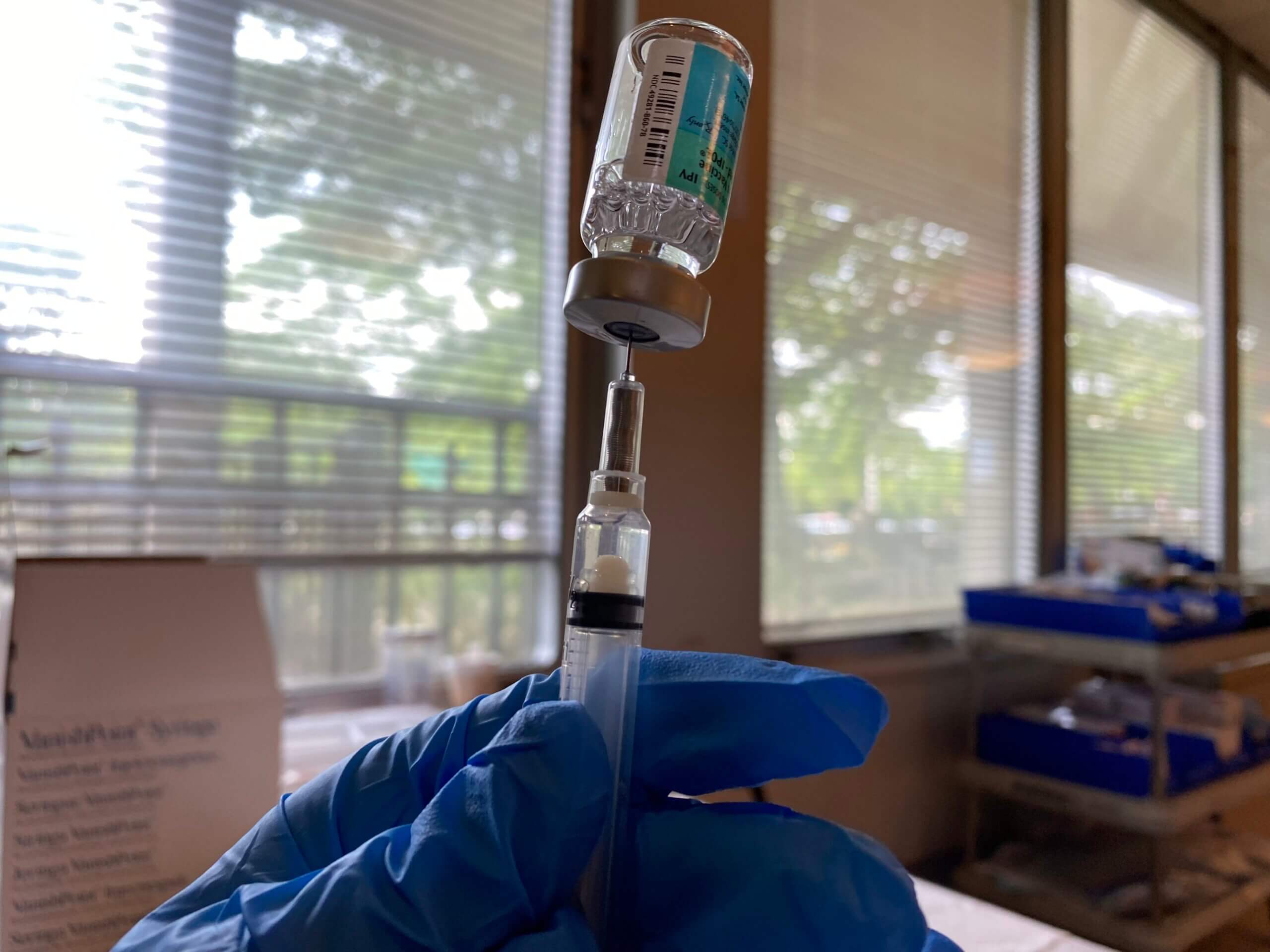 New York state public health officials fear another case of polio will emerge in the heavily Orthodox county where a man contracted the virus this past summer, the first time the potentially disabling and life-threatening disease appeared in the U.S. in nearly a decade.
Despite efforts to encourage vaccination against the polio virus, they warn, levels are not high enough to prevent more cases.
"When you see one case of paralytic disease, all your alarm bells should go off," said Dr. Eli Rosenberg, deputy director of science for New York's Office of Public Health and the state's polio response coordinator. "And the reason is that polio is most often asymptomatic or very mildly symptomatic. So when we see a single case of paralyzed disease, in an unvaccinated person, that means that hundreds or thousands of people in the community are infected."
Even more alarming is that wastewater monitoring, an initiative that began in New York during the COVID-19 pandemic, shows the virus is actively circulating in several counties, including Rockland. Since May, 43 samples of wastewater have tested positive for paralytic polio virus that's genetically linked to the July case.
"When we have a positive, we're sure it's a positive," said Rosenberg. "You don't find polio just willy-nilly in wastewater in the United States 40 years after eradication."
In July, an Orthodox Jewish man living in Rockland County, whose identity was not made public, was diagnosed with the first case of paralytic polio in the state since 1990. At the time, officials said he was suffering from weakness and paralysis and had not been vaccinated against the virus.
Rockland is home to the largest population of Jews per capita of any county in the United States, with 90,000 Jewish residents accounting for over 31% of the population. That includes a rapidly growing Hasidic population.
While no other cases as severe as the one in July have been reported, Rosenberg called the case a "canary in the coal mine."
The Department of Health's most recent data, which dates from Aug. 1, showed that only 60% of children ages 18 and younger in Rockland County had been inoculated against polio, compared to just under 79% of children statewide. The department is focusing its efforts on children as most adult Americans were immunized against polio as children.
A representative for the department said 38,221 polio vaccine doses had been administered to that age group between July 21 and Oct. 31, but that number included nearby Orange, Sullivan and Nassau counties.
"We have a very long road ahead in getting vaccine coverage in key communities to where we need it to be," he said. The state is encouraging everyone to get vaccinated.
Taking on vaccine skeptics
Once a widespread disease, causing as many as 15,000 cases of paralysis per year in the early 1950s, the advent of a vaccine by Jonas Salk in the middle of that decade led to a rapid decrease in cases. In 2021, only six cases were reported globally, four of them in Afghanistan. There is no known cure.
While health officials have launched several initiatives to boost vaccination rates, including operating pop-up clinics, they've encountered distrust among some parts of Rockland's Hasidic community. Several community organizations have been enlisted to help the campaign make inroads, among them the Orthodox Jewish Women's Medical Association.
Mimi Knoll, a physician and the OJWMA's founder, said distrust of doctors and vaccines predates the pandemic but was also exacerbated by it. She attributed that attitude to a negative view of the pharmaceutical industry, a desire to raise children with "a natural type of upbringing" and the wide circulation of medical opinions that turned out to be wrong toward the beginning of the pandemic.
In July, one Hasidic resident told the Forward he believed polio is "a hoax."
Knoll said while she's noticed some resistance, as a concerted anti-vaccination campaign has circulated within the community. However, she believes her organization's efforts have gained traction. They have included English and Yiddish pamphlets about the polio virus and the vaccine they are distributing via local doctor's offices and community newspapers and magazines. Her group has also set up an information hotline, 929-4-GEZUNT. (Gezunt is the Yiddish word for healthy.)
"The idea is that we need to get good information into everyone's hands," she said. "We can't just assume that it's going to trickle down. If the anti-vaxxers are going straight to the community itself, then we need to do the same."
Rosenberg said that health officials and community leaders will have to sustain and double down on their education and vaccination programs to stave off polio's spread in both the short and long term.
"We didn't get here overnight," he said. "This is years (and) a number of issues that have accumulated in various communities. And it's going to take a long time to unwind beliefs, misinformation and so forth. Relationship building is going to be needed to get there. So we see a long road ahead."
The post New York health officials worry that polio will strike again in heavily Hasidic enclaves appeared first on The Forward.