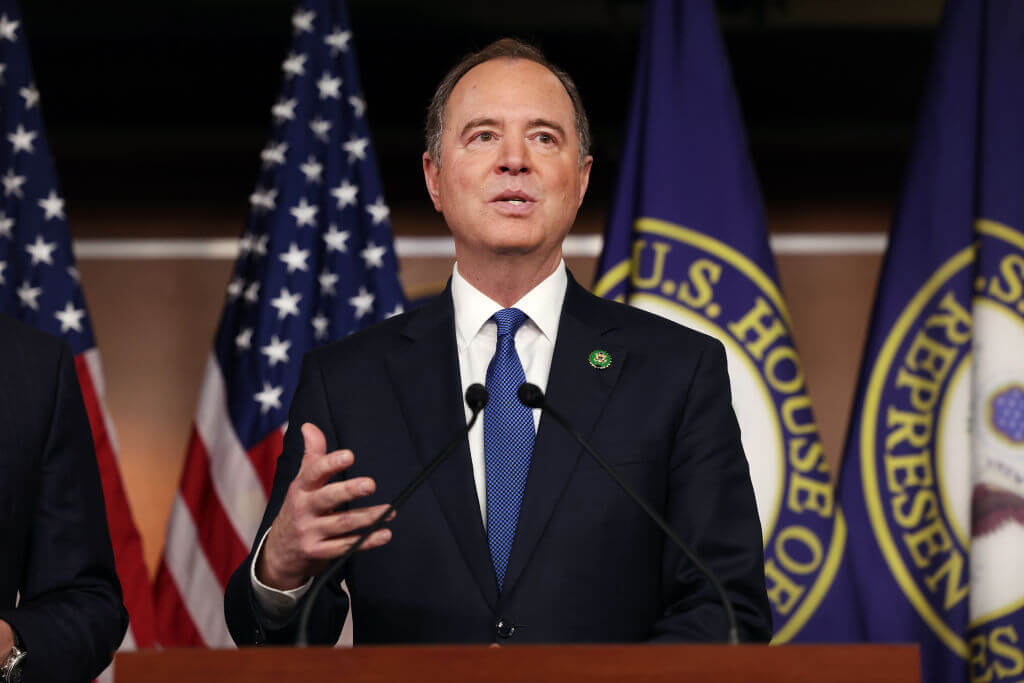 U.S. Rep. Adam Schiff may be out of the House Intelligence Committee, but now he's officially entering the race to succeed Dianne Feinstein, even as the longtime senator continues to play coy about her 2024 plans. 
The California congressman formally announced his intention to seek the Democratic nomination for the 2024 election in a fundraising email. Schiff said in the email that his priorities are to "protect our democracy and to build an economy that works for everyone."
The email also listed universal healthcare coverage, fighting climate change and preventing gun violence as his legislative goals.
Schiff, who is Jewish, has cited his background as a major inspiration for his approach to politics, saying in one interview that "Tikkun olam is really the core of how I view our role in the world."
He becomes the second person to formally declare their candidacy for the Senate nomination. Earlier this month, Rep. Katie Porter, who represents Orange County, filed papers to enter the Senate race. At the time, Feinstein told reporters she had not ruled out another run, despite numerous reports of cognitive decline. Feinstein will be 91 by the time ballots are cast in the 2024 election. 
In the email, Schiff acknowledged Feinstein has not yet announced her plans but "we need to start preparing for the fights ahead right now." His congressional district is in Southern California, including sections of Los Angeles and nearby communities.
Schiff is the former chair of the House Intelligence Committee and is known particularly for his time on the House Select Committee investigating the Jan. 6 Capitol Riot and as co-lead manager of former President Donald Trump's second impeachment trials. He was removed from the intelligence committee this week, with newly installed House Majority Leader Kevin McCarthy saying in a letter posted to Twitter that Schiff left "the country less safe." 
Schiff touted Trump's ire towards him as a selling point for his candidacy.
"Already, the Republicans are going after me. Trump bellows at me at his rallies. Fox News runs its constant smears," he said in the campaign email. "They don't want me to continue holding them accountable, and they certainly don't want me in the Senate."
The post Jewish Congressman Adam Schiff will run for Dianne Feinstein's Senate seat appeared first on The Forward.