The husband — who she said abused, stalked and threatened to kill her — died last year. The children he accused her of abducting, by fleeing Southern California for Israel in 2014, have all become adults.
But when Lerai Nichols went on a Mediterranean cruise this fall, she was nonetheless arrested for kidnapping and, after seven weeks in detention at a hotel on the Greek island of Crete, faced extradition to the U.S. on federal felony charges.
"It's an absolute nightmare," Nichols said. "The system that was in place to protect us, it hurt us instead."
From Nov. 2 to Dec. 15, Nichols was detained at the hotel, awaiting extradition for what the U.S. Department of Justice calls kidnapping — and what she describes as saving her children from their violent father. Greece eventually let her return to Israel, and she will fly on Wednesday to the United States to resolve the case.
When she arrives at Los Angeles International Airport on Thursday morning, she will be greeted by authorities who will handcuff her and bring her straight to San Bernardino County Superior Court.
There, Nichols said in a recent interview, she will plead no contest to misdemeanor charges she believes should have been thrown out in 2019, after she was partially vindicated in an Israeli court.
The San Bernardino County District Attorney's office, which is prosecuting Nichols, declined to comment on the case. But a deputy D.A., Kurt Rowley, wrote to Nichols' lawyer on Dec. 7 that the offer he made, to dismiss all kidnapping charges and reduce the felony child abduction to a misdemeanor, represented "liberal leniency, given the seriousness of the charges, the underlying conduct, and the strength of the evidence."
"Any additional leniency would not serve the interests of justice and will not be considered," Rowley added.
Aspects of the story remain murky, and her ex-husband is not around to share his side. But her detainment reveals the limits of an international agreement to protect children: It does not necessarily extend to a parent who violated the law for the sake of their well-being.
An unhappy home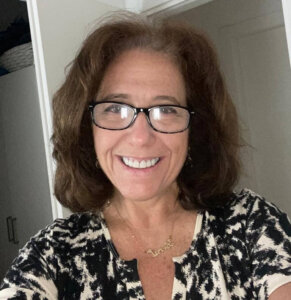 Lerai Nichols. Courtesy of Lerai Nichols
Nichols, who is Jewish, lived east of Los Angeles with two sons and a daughter. She fled to Israel with the three children in 2014 — then adolescents — after a family court judge in California ruled she had to split custody with her husband.
The decision followed years of contentious custody battles. Over the course of the proceedings, the children were placed in foster care for a year by the San Bernardino County Department of Children and Family Services, and Nichols was deemed a vexatious litigant by the judge presiding over their case, meaning she either repeatedly filed unmeritorious motions or engaged in tactics the court found frivolous.
According to Nichols, now 60, her ex-husband abused and stalked her, and threatened to kill her and the children, and bury them in his backyard. She also says he killed their dog.
During her last year in California, she said her sons, then about 14 and 13, told her that their father threatened to kill her, them and their younger sister. "It's going to be him or us," Nichols recalled them saying. "And you need to take us away, because we're going to kill him." 
"I knew at that point that what they were saying was true," she added.
Defying the court
In Israel, the family settled in the town of Hod Hasharon, northeast of Tel Aviv, and Nichols found work as a private English teacher. But absconding to another country with children in defiance of a joint custody order is a felony — child abduction. A U.S. warrant for Nichols arrest was filed soon after.
Her ex-husband filed a case in Israel to regain custody under the Hague Convention on Child Abduction, an international agreement that governs such disputes. According to a translation of the ruling, the Israeli court denied Nichols' request to modify custody in her favor, but ruled that the children did not have to return to the United States. Nichols said she had hoped that would be enough to vindicate her in the U.S. and cancel her Interpol warrant.
But the case was still not behind her.
She and her daughter, who turned 18 in April, embarked on Oct. 31 on a Mediterranean cruise that departed from Haifa, she said. When the ship reached Crete, she received a message: They had to report to the local immigration authorities.
Her daughter flew to the United States to meet with the San Bernardino D.A., Nichols said, and encouraged her mother to take a plea deal rather than draw out the case further by fighting the charges.
That's what Nichols did: She said she will plead no contest to three misdemeanor charges of child abduction — one for each child. She will not face incarceration or probation, her attorney said.
Rowley, the deputy D.A., pointed out in the Greek extradition filing that the children's father, Patrick Nichols, was deprived of custody permanently because two of the children became adults during his lifetime and he died before his daughter turned 18. Rowley argued that Lerai Nichols made no attempt to adhere to guidelines designed to accommodate desperate parents — for example by informing authorities of their move.
"The facts of the case present extreme and sophisticated criminal measures taken to deprive a parent of the custody of his own children," Rowley wrote in the filing, an excerpt of which he repeated in an email to Nichols' attorney, James Tierney.
In an interview, Tierney defended Nichols' decision to leave the country for her children's safety, but granted that the Hague Convention did not confer legal immunity onto parents facing criminal charges.
He's hoping that her court appearance, where she will enter her plea — as soon as Thursday — will finally close the book on the children's traumatic experience, and his client's legal entanglement.
"As soon as that happens," he said, "this will all be behind her."
The post Fearing for her kids, she fled with them to Israel — 8 years later, the U.S. plans to arrest her appeared first on The Forward.